Arie is an 18 years old Haflinger and used to be a Therapeutic riding horse. After that, he was a part of a horseback riding program for troubled kids. He has a lot of spunk for his age and loves spending time with children.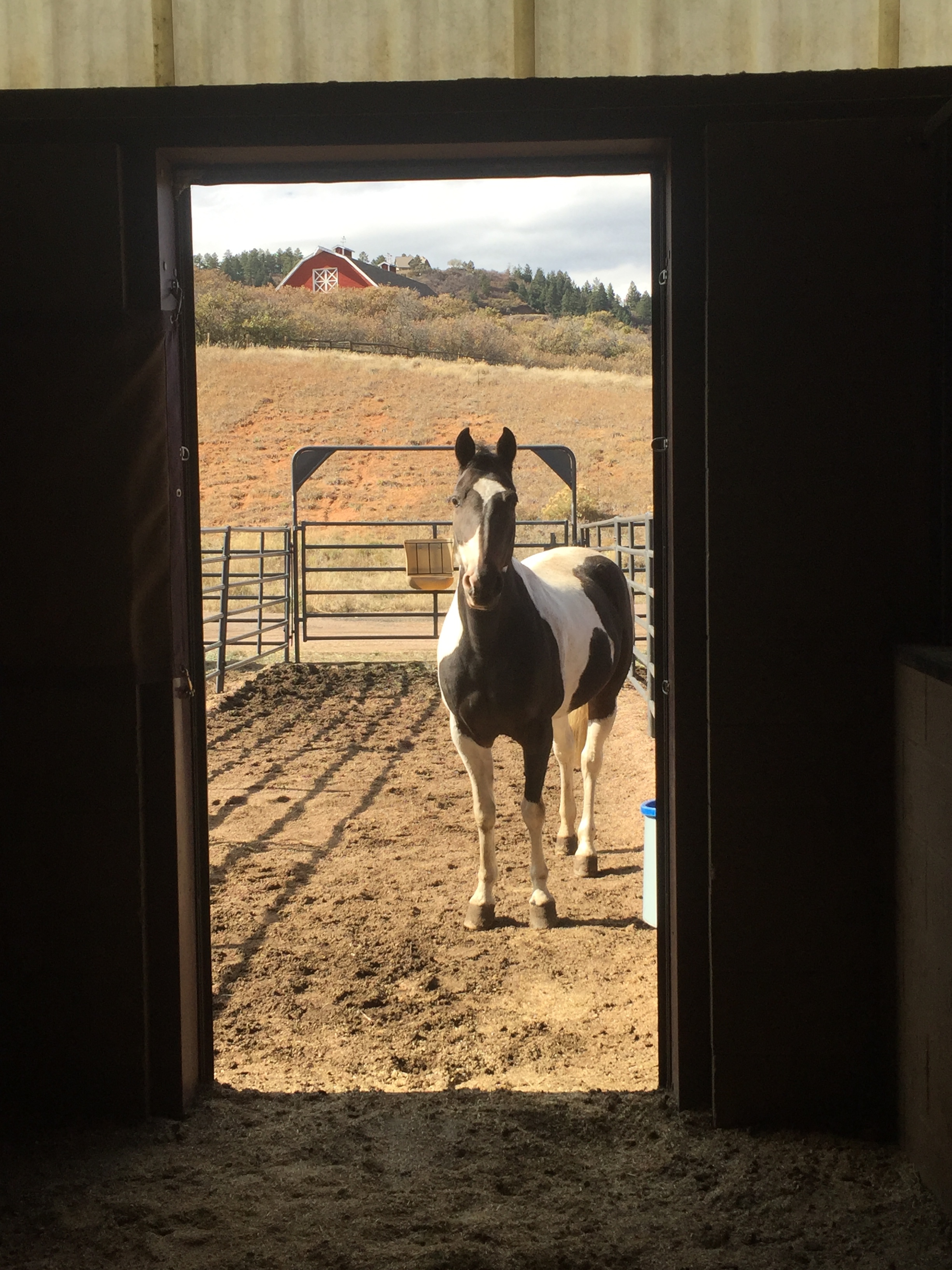 Belle is a Spotted Kentucky Rocky Mountain Saddle Horse. She is a gaited horse and does a four-beat running walk instead of a two beat trot. She is 10 years old and loves to go on trail rides and pack trips. Belles favorite thing to do is play soccer!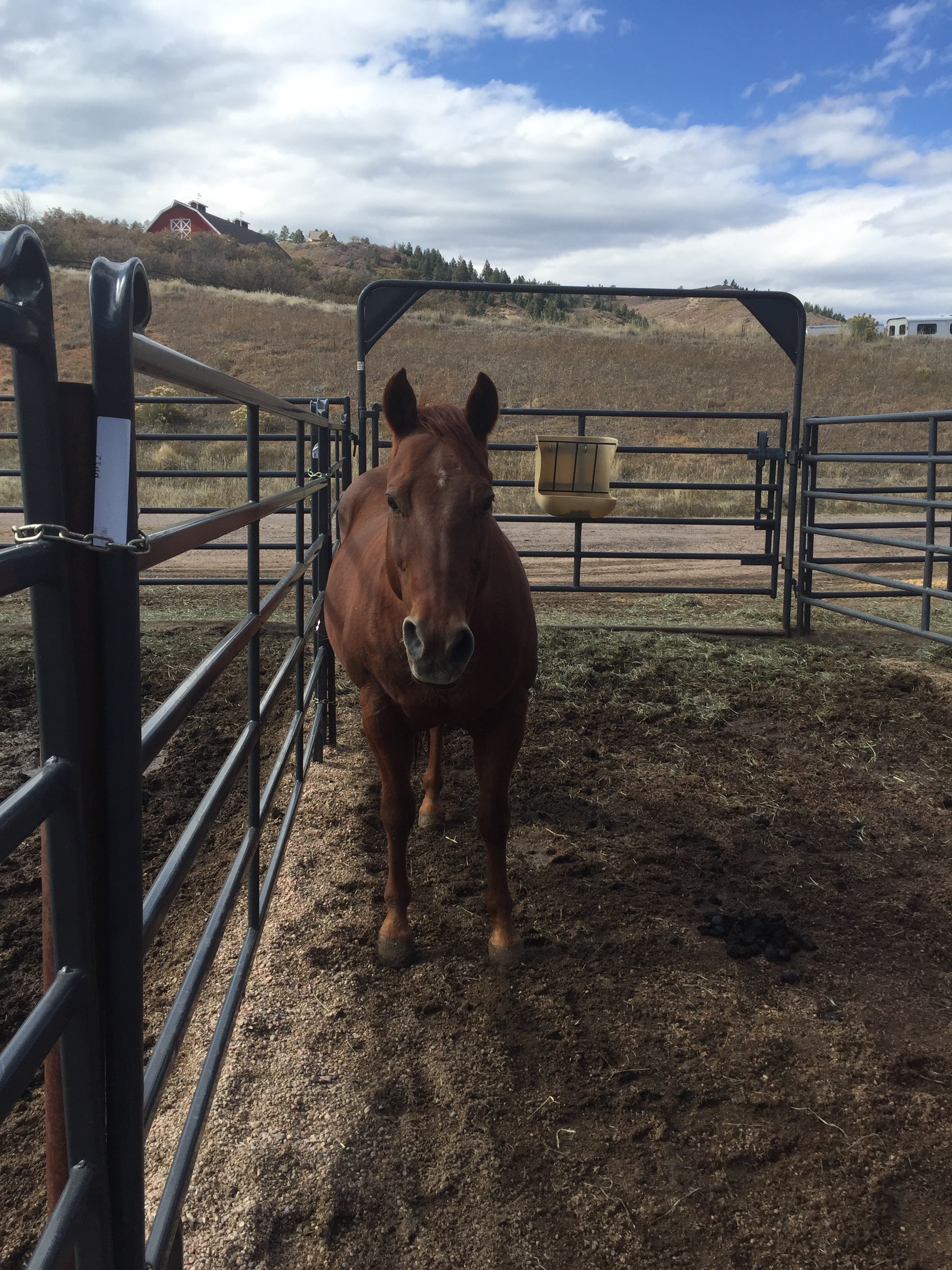 Bubba is a 22 year old Quarter Horse. Back in his day, he was a champion cutting horse! Now he enjoys giving lessons, going on trail rides and occasionally chasing the flag.
Cheeseburger, or "Cheesy" for short, used to be a cowboy's ranch horse. He was never the fastest or most talented horse on the ranch, but he's the perfect choice for Western riding lessons. Cheeseburger especially loves little girls.
China is a great all around Quarter Horse. She has a willing attitude and is always wanting to please. China is 9 years old. Believe it or not, China was born as a Palomino paint, but she inherited the Grey gene and is now completely grey. China is very athletic and loves her trot.
Ruby is a 16 year old Quarter horse and was the Queen Bee at ranch sorting back in her day. Ruby will do anything you ask her too, from running barrels, chasing cows, or simply walking out on a trail ride.
Meet the other animals at Meadowbrook! These animals are not used for lessons but they make great additions to the ranch.
Billy was born on February 21, 2018 here at Meadowbrook Ranch. He has been weaned from his mother Rosie and loves playing with the horses next door to him. Billy has a great future ahead of him as a cutting horse prospect.
Gatspy and Jenivieve are two donkeys who love spending their days here at the ranch lounging in the sun and enjoying life. They currently live at the Little Barn and can occasionally be heard 'hee-hawing' or braying around dinner time.
Rosie is a great broodmare and has given birth to numerous foals at Meadowbrook Ranch. Many of her foals have gone on to become great cutting horses. Her latest baby, Billy, was born in February and is growing fast! Rosie is pregnant again and is due to have the foal in June 2019.