Our ranch is home to us and our horses, and we hope a second home to you! Please take a look at some of our amenities...
Ranch Amenities
Meadowbrook Ranch spared no expense to create an as aesthetically pleasing place to ride, train and enjoy time with our favorite horses and people as they did creating a safe, efficient, and immaculate well maintained property.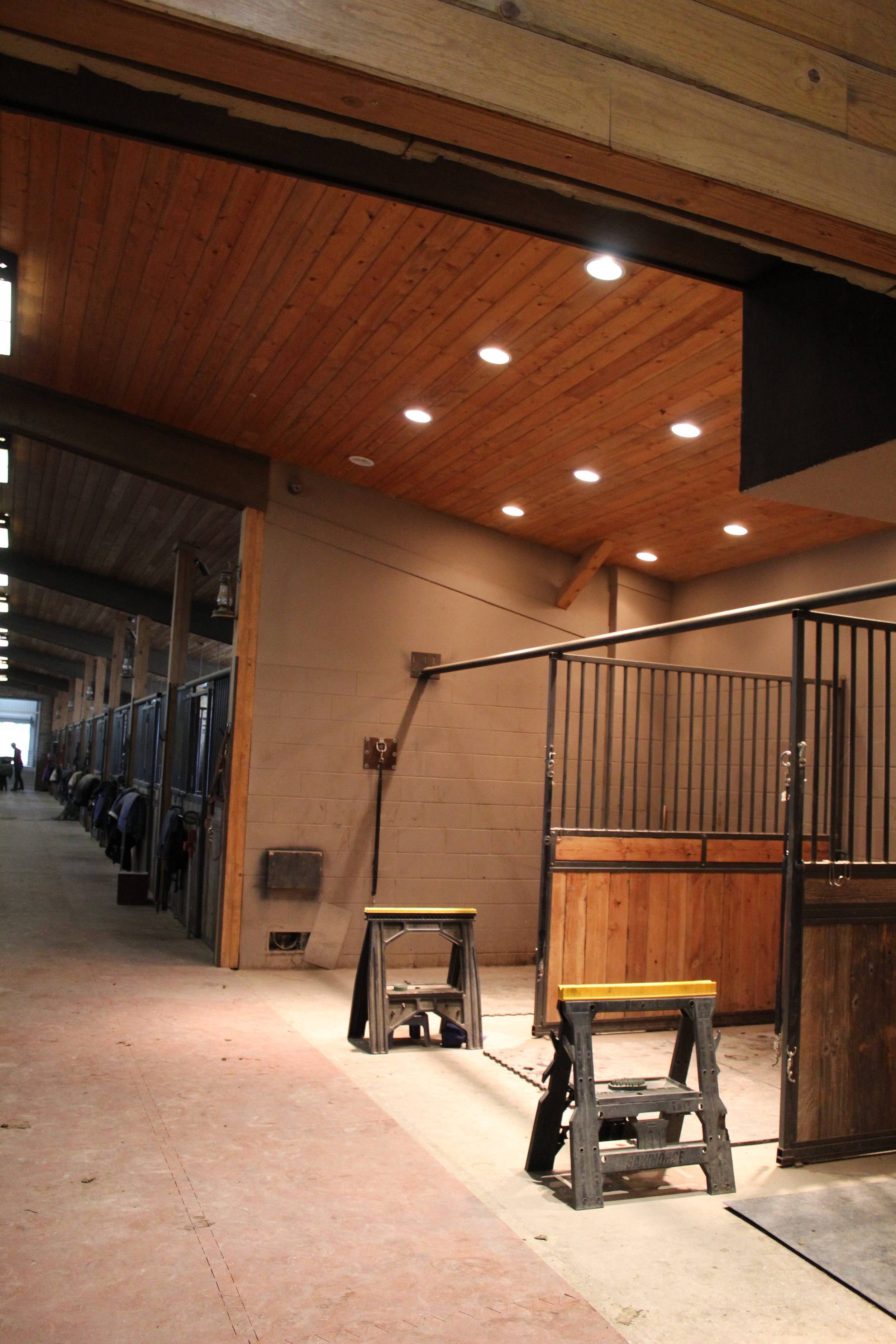 The indoor arena is an impressive 47,000 square feet. That's 180'x260′ of clear span uninterrupted space for tenants, and students to enjoy!
Our footing is a top notch mix of sand and fine rubber, groomed daily, you'll be able to enjoy this space year round, in our climate controlled arena.

There is a viewing platform where parents and visitors can sit and observe lessons and clinics.

There is a 50 ft diameter round pen located in the indoor.

Sky lights provide natural lighting, which is plentiful here in the foothills of Colorado.
Click and drag on the photo below for a 3D view!
The outdoor, just steps away from the main barn, has deep all weather footing, and is a lovely place to school and take in the views.
The arena measures 130' x 250'

Spectators can come sit and watch the lessons and even drive up with their vehicle to watch if they prefer.
We also have our "fort", to the east of the main barn, where we can work cattle in deep footing and high cattle safe walls.
Click and drag on the photo below for a 3D view!
For the riders...
We certainly know how to spoil our horses, and we pride ourselves on doing so, but we also know how to spoil our clients and students as well!
Interested in boarding your horse?
We are currently open to boarders who wish to ride and show dressage with Colleen Diamond. Please contact Colleen Diamond at friesiandq@gmail.com for more information.
Some of the extras we have available for you include:
Trailer parking

Climate controlled rider lounge with private en-suite full bathroom

Spacious tack room

Two additional restrooms in facility

Commercial washer/dryer

Speaker system inside and outside with satellite radio and wireless mic for lessons

Beautiful riding trails nearby
We love our clients, and we love to have fun!
Don't be surprised if you receive invites to cookouts, parties, and hoedowns throughout the year.